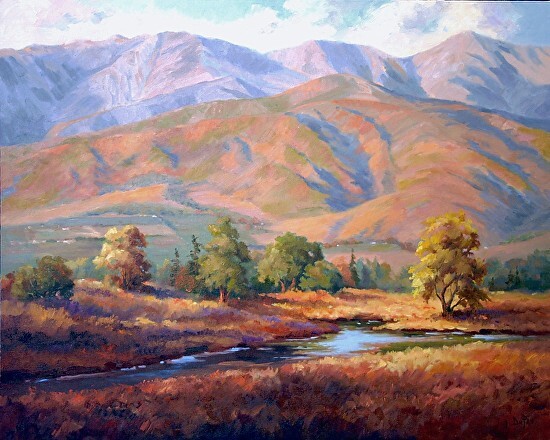 "Sandyland Vista" 24 x 30 by Linda DuPas
Husband and wife painters, Frank Lennartz and Linda DuPas have been painting together for about twenty years. It was through their passion for oil painting that they first met in Margot Lennartz' (Frank's mother's) painting class and after a few years they decided to get married. Together they have been enjoying their evolution as artists and enjoying the process of creating beautiful paintings and exhibiting their works in extensively throughout California, the U.S. and abroad. They are especially fond of the California landscape and it's versatility and unique beauty. They have both developed a loyal following of collectors who appreciate their ability to capture the special and unique essense of every subject that they paint. Together, they travel, paint, exhibit, and conduct workshops.
We invite you to enjoy browsing the website and to inquire about available original paintings. Linda and Frank also offer a selection quality prints on canvas. The selection of images available in prints will increase and change periodically so check back occasionally to see whats new.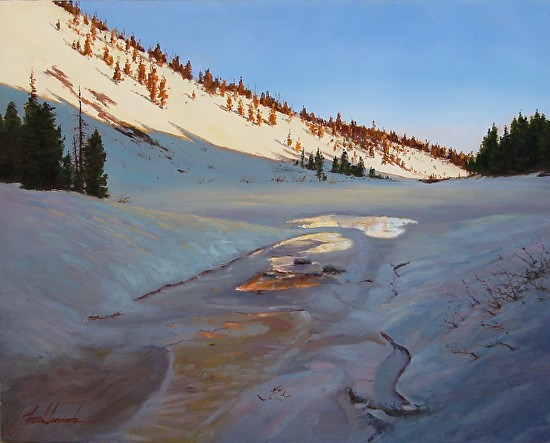 "Spring Thaw" 24 x 30 by Frank Lennartz